The Bristol International Balloon Fiesta is Europe's largest annual meeting of hot air balloons, attracting over 150 Hot Air Balloons from across the globe. The Fiesta truly is a sight that can only be seen in Bristol. Held over four days in August at Ashton Court Estate, the event is completely free with charges made for parking on the event site. Tickets can be purchased here. Alongside the fantastic site of hot air balloons filling the skies, the Balloon Fiesta have a large number of great trade stands, fairground rides and entertainment.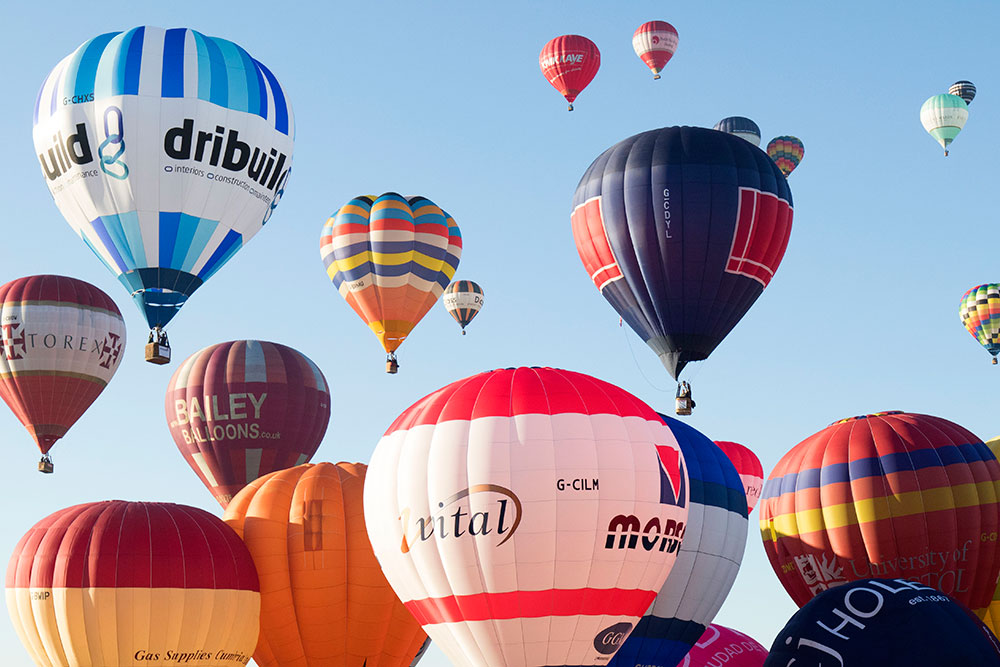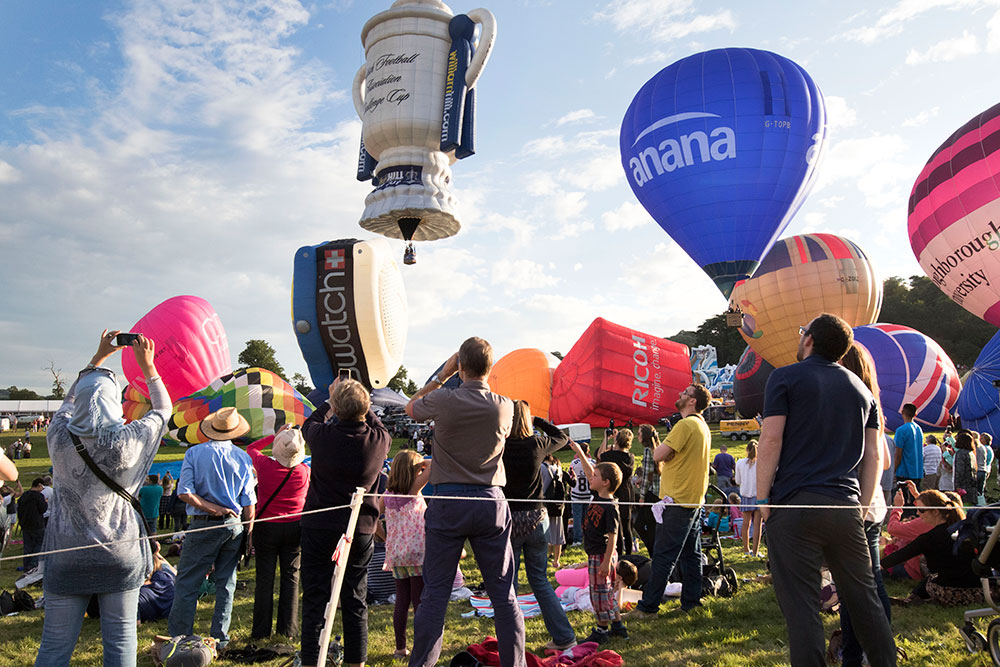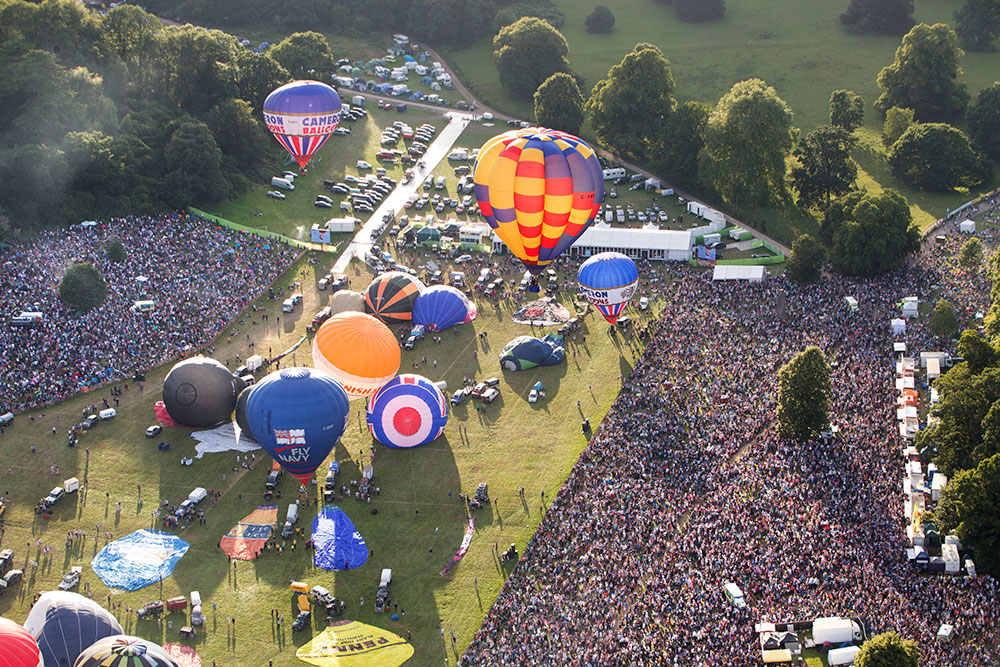 ---
NIGHTGLOWS AND FIREWORK FINALE
The most iconic part of the Fiesta are their Nightglows and Firework Finales. At 9pm on Thursday 11th and Saturday 13th a handful of their balloons tether and light up the night's sky to a specially commissioned soundtrack, 'Bristol's Glowing', and finish the infamous Nightglow with a Firework Finale.
---
TICKETS AND PARKING
Entry to the Fiesta is free however, due to the logistics of parking hundreds of vehicles of different shapes and sizes, they do not allow caravans and motorhomes in the Balloon Fiesta car parks.
Please note that last entry to the car parks is 5.00pm.
PREMIUM CAR PARK
ADVANCED - £15.00 UNTIL 7TH AUG
FINAL RELEASE (FIESTA WEEK) £20.00
The Premium Car Park is in close proximity to the Fiesta, so you will only have a short walk from your car to the Fiesta site. You will also receive an Official Fiesta Programme detailing all the events taking place over the four days of the Fiesta. Booking guarantees you a space.
ADVANCED CAR PARK
ADVANCED - £10.00 UNTIL 7TH AUG
FINAL RELEASE (FIESTA WEEK) - £12.50
DISABLED CAR PARK
ADVANCED - £7.50
Book today to save yourself money and guarantee a parking space. Only limited spaces will be available on the day. You will require your Blue Badge (Disabled Car Parking Permit) Serial Number when purchasing a ticket and visiting the Fiesta.
---
ACCOMMODATION AND CAMPING
For local hotels, accommodation and campsites please contact the local tourist information office, visitbristol.co.uk, 0333 321 0101